Pretty Chickens
Tragedy! Tragedy, tragedy!
It's fair-time in Clinton County, and if you drive down to the fairgrounds, you'll find them abuzz with once-in-a-summer excitement. You'll be greeted by a host of fair-time glories - the rides spinning around in colorful whirligigs, the clatter of harnessed horses as they thunder down the track, the tantalizing scents of French fries and popcorn floating through the air. If you walk through the various barns, you'll find hosts of animals - great lumbering cows with gentle eyes, fat lazy pigs shuffling about in their pens, soft little rabbits looking out of their cages with frightened composure. But one barn stands empty at the fair this year, and without it, everything seems a little less perfect.
The bereaved barn in question - bereaved due to the threat of Avian Influenza - is the poultry barn.
No chickens at the fair! For poultry showers like me and my siblings, it doesn't get much more tragic than that. :)
Because I miss seeing them at the fairgrounds, and because I want to share some of these surprisingly beautiful birds with you, I am going to post a bunch of pictures from the internet of some of my favorite chicken breeds. :)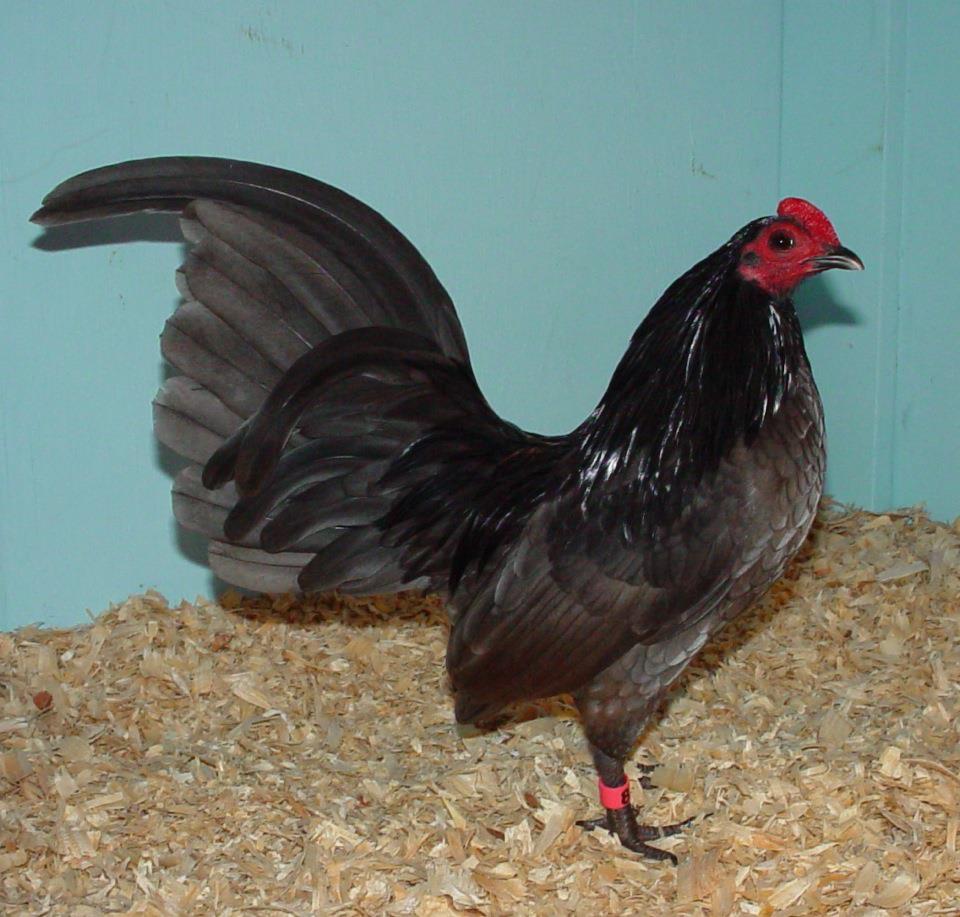 Old English Bantam
I show this kind of chicken. A rather impressive physique, don't you think? :)
Golden Sebright
If it weren't for my loyalty to Old English bantams, I do believe this breed would be my favorite.
Polish
Haha, look at that puffball of a head.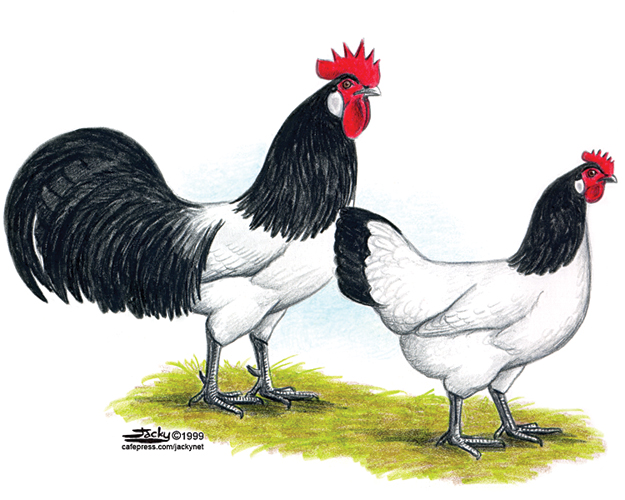 Lakenvelder
I have a few sisters who dream of showing this rare breed someday.